A 30 year old man, Audu Abdullahi alongside two others has been arrested by the Lagos State Police for allegedly stabbing his employer, raping his wife and stealing their valuables.
Audu who was employed just over a week had carried out the plan with the help of two others who he said were his friends.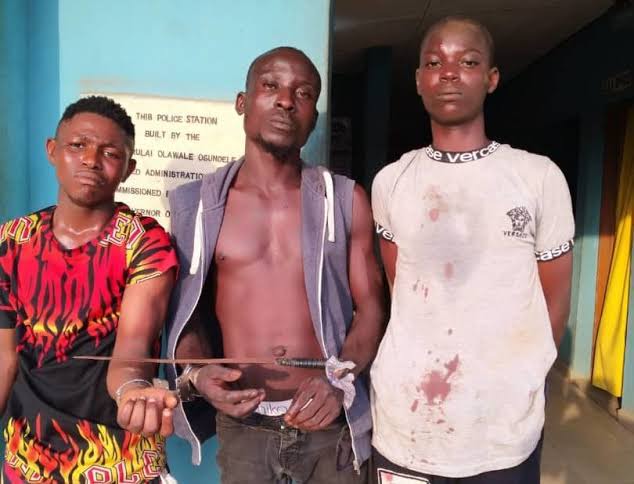 The incident happened at No 48, Agboyi Road Alapere Ketu, Lagos.
Nemesis caught up with them while driving away the car, they were apprehended at Alapere estate as they could not give a satisfactory response about the ownership of the car and the valuables in it.
Audu alongside his partners in crime, Bala Abdugafar 27 and Sodiq Muruni 31 will be charged to court as soon as investigations are concluded
Please Let's be careful about who you employ as a maid or a gateman as most of these people mean no good
What do you have to say about this? Please Leave your comments below and share with others
DISCLAIMER: Comments expressed here do not reflect the opinions of FraudXpose or any employee thereof.